'The Nine'
Pdf ebook


I am happy to announce that an edited version of the meeting and later the journey of the group of nine spiritual seekers, a little over 12 years ago, is now available as a Pdf ebook.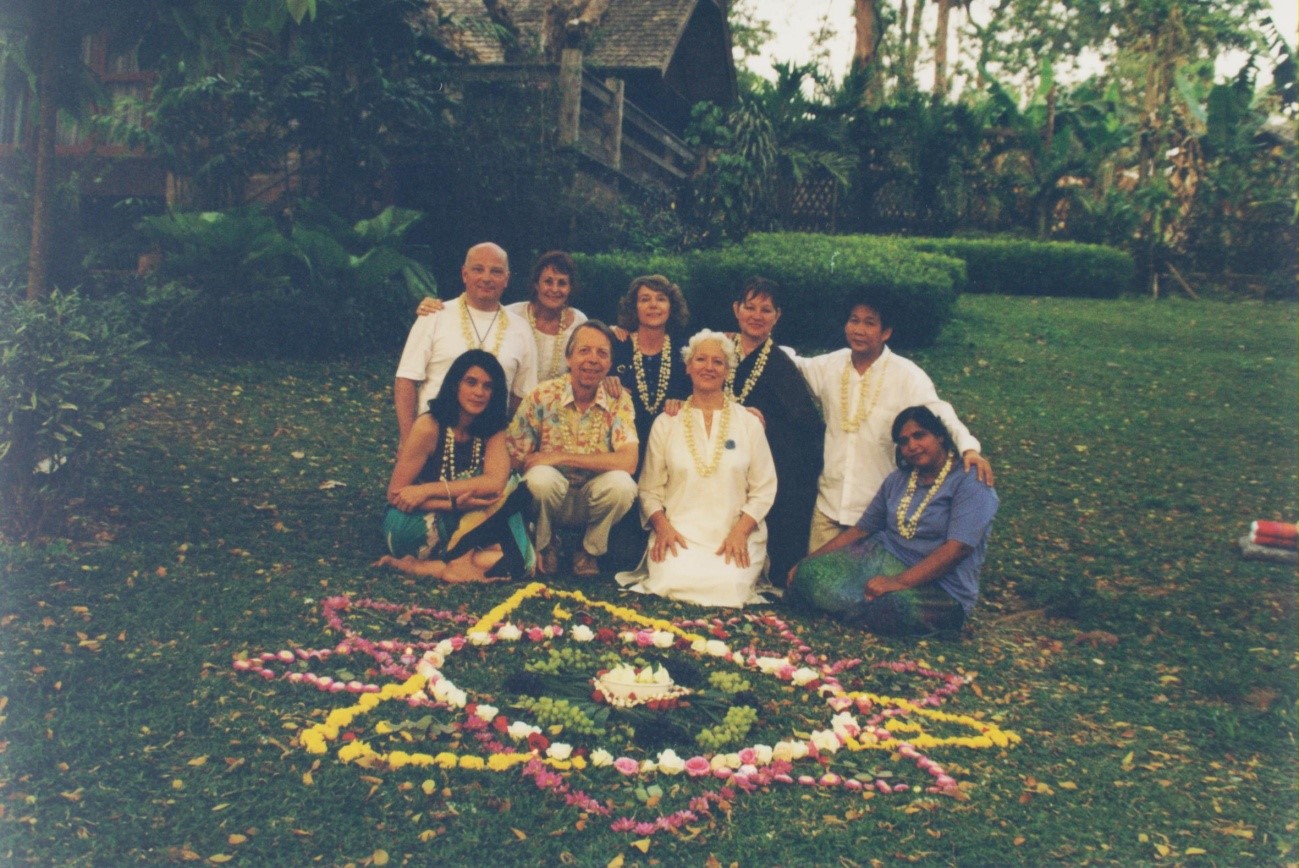 Called 'The Nine', it is true-life adventure but it reads
like The Celestine Prophesy or a modern-day pilgrimage.

Nine real people met up in Chiang Mai and set in motion the beginings
of an inter-dimensional adventure that still continues.

If you would like to read it, please e-mail me at this e-address and let me know. There is a
nominal fee of 250 Baht to help with the recording of and the writing out of this adventure.

If you would like to have a copy, please let me know.
Please also specify the e-mail address you would like the book to be sent to.

I had forgotten we'd been told that 12 years would intervene
before this mystical journey would connect with people.
Previously, people enjoyed it as an adventure story but mostly didn't really 'get' it.

It appears that they do 'get it' now.


'Read it in one sitting but with a couple of breaks as energy was so intense. Needed a rest
and yet it was pulling me to continue on reading. That's what I did. Besides, I am quite familiar
with the history of Cornwall but not Glastonbury.'

'Seeing the mandala also affects me but I just can't describe it.
Definitely will look at it and read again tonight.'


About the author



Helen Jandamit is a spiritual independent. Born in the UK, she's been practising Vipassana
meditation for 63 years and teaching it for over 40 years in Thailand, The UK, Australia, Austria
and the USA. She is also a freelance painter, writer and editor.

You can contact her by email at dhamma.art@gmail.com




A sample passage from The Nine


The magical mystery tour begins


The remaining four had all left time free for whatever was needed for the highest,
greatest good of all. Both Padraig and I had felt that there was something to be done in Cornwall.
Ciel had received similar guidance and Andrew had received a message to "follow Ciel".
So, he says "Like a happy puppy, I tagged along".

So, there we were, late in the morning, sitting in Padraig's green car in the parking space in front of
Tor Down Guesthouse, knowing we were to go to Cornwall, but not why or exactly where.
We sat quietly for a while and then consciously set the intention to go where we were needed.
We asked our guides and guardian angels to guide us – and set off.

Ciel had heard 'Bones in the fields' which left none of us any the wiser. After we had
been going for some time, Andrew asked if anybody had been 'getting anything',
meaning "Did anyone have a clearer idea of where we were going?"

As always on such occasions, it is so easy to disregard the quiet voice within
and even easier to mistrust or misinterpret what you hear.

One of the ways to be certain that the ideas and words that you are hearing are not simply wishful thinking
is when the thoughts are unfamiliar or at least unconnected with anything you could have devised yourself.

Such was the case then. I was hearing 'Go to Truro'. Clear enough, you might think,
but as far as I knew, Truro was in Canada! Going to Canada was out of the question,
so somewhat bemused, I asked "Erm…. Truro is in Canada, isn't it?" 

Padraig who had travelled far more extensively around Britain than I had,
replied that there was also a Truro in Cornwall. "
Well," I said "I heard go to Truro".

So that's what we did.
ORDERING

Price 250 Baht
You can purchase digital copies by contacting
dhamma.art@gmail.com
or visiting
The House of Dhamma
26/9 Lardprao Lane 15, Jatujak, Bangkok 10900.
Tel. 02 + 511-0439 or
e-mail: dhamma.art@gmail.com

Open from 10.00 to 17.00, Wednesday to Sunday.

Please phone or e-mail for an appointment before visiting.


Please answer the questions below
to an e-mail and send them to dhamma.art@gmail.com


You can pay by bank transfer through SCB in Thailand, by Western Union or online.

Books will be delivered by e-mail when a copy of the payment receipt is received.


Order form

The Nine E-book
Mr/Mrs/Miss/Ms. + Name
Surname/Family name
Number of books
Email address to send the books
.
Mobile phone
Tel.
Please send your answers by e-mail to dhamma.art@gmail.com