On this page you can find contact details for the House of Dhamma

The centre provides a meditation room, a Buddhist Library and a meeting space.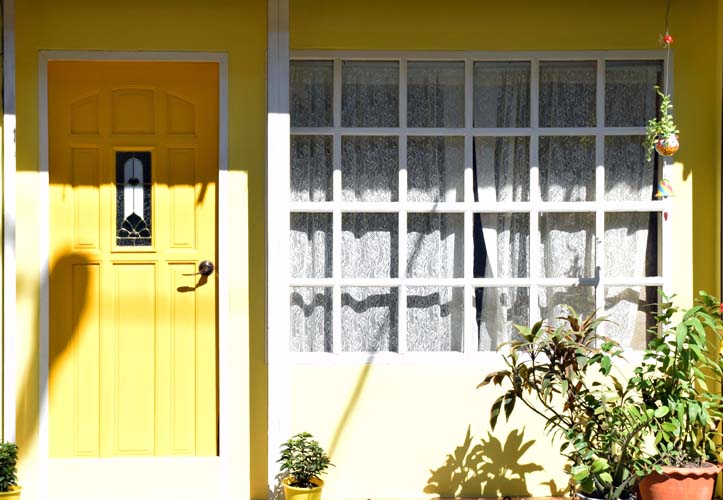 Address:

26/9 Latprao Lane 15, Jompon (also spelled Chompol),
Jatujak (Chatuchak or Chatujak),
Bangkok 10900, Thailand

It's approximately 1 kilometre by taxi from Sofitel Centara Grand Hotel -
near the 5-way Latprao intersection.

It's about ten minutes by taxi from Morchit BTS station.
If you prefer, you can get the BTS to Morchit Station, then cross the road bridge and walk along to Chatujak Park MRT station and transfer to the MRT there.

Another option is to get the BTS skytrain to the newly launched BTS
Ha Yaek Lat Phrao station, then transfer to the subway (MRT)
and get off at Latprao MRT station (1 stop).
The House of Dhamma is about ten minutes walk from Latprao MRT
(subway) station - exit 3.

(Click on directions link above)
Address in Thai
26/9 ลาดพร้าว ซอย 15
ต. จอมพล อ.จตุจักร
กรุงเทพฯ 10900
ประเทศไทย
อยู่ห่างจากห้างเซ็นทรัลลาดพร้าวเพียง 1 กิโลเมตร
หรือนั่งแท๊กซี่ประมาณ 10 นาทีจาก BTS หมอชิด
หรือเดินจาก MRT (ทางออก 3) ลาดพร้าวประมาณ 10 นาที


Contact numbers:

Tel. 662 (from outside Thailand)
or 02-511-0439 (in Thailand)
email: dhamma.art@gmail.com
---
---
For more information
email: dhamma.art@gmail.com
Phone 0 2511 0439