Discover your healing crystals workshop
Do you know how crystals can be used for healing?

Do you know how to choose them, cleanse them
and take good care of them?

If you would like to find out, you are welcome
to join this workshop.

This workshop helps you intuitively recognise your soul crystal,
the crystal for your body,
the crystal for your intellect
and the crystal for your spirit.
The two-hour workshop
is for groups of not more than four persons.  
The suggested workshop fee is

2,000 baht per person
for small groups ( 2 - 4 people) brought by you
3,000 baht as an individual.
Email applications must be received at least
3 days before the workshop.
10.00 - 12.30 noon
by appointment

only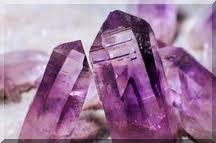 Please answer the application questions and send the answers to dhamma.art@gmail.com
at least 3 days before the starting date of the course or workshop you would like to attend.
Please include a return email address so that you can get information about making a deposit
and payment details. You will receive confirmation of your place, when the deposit is received.


| | |
| --- | --- |
| Name of course | |
| Date of course | |
| Mr/Mrs/Miss/Ms. + Name | |
| Surname/Family name | |
| Address in Thailand | |
| Permanent address (if different) | |
| Mobile phone | |
| Tel | |
| Email | |
| Nationality | |
| Occupation | |
| Date of birth | |
---
---
For more information
Email: dhamma.art@gmail.com
Phone: + 66 2511-0439 (From outside Thailand) or 02-511-0439 (within Thailand)