Deep seeing: The Art of Presence


Activities to help you tune in
to your environment and your inner world
plus techniques to convey your understandings
and insights to others through visual Art
Small-group courses for adults
at the weekend
and Saturday morning classes for children (9+ years) and/or teens


By appointment only in 2022

Please check by email for possible dates and times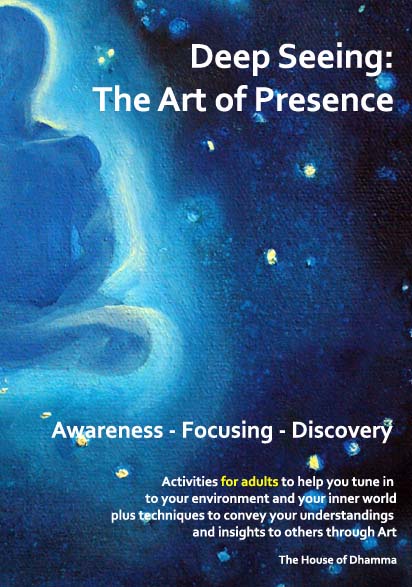 Do you wish to experience more of the world around you?

Have you ever seen colour-patterned cells on a butterfly's wing
or felt your hair falling softly to your shoulders?

Words seldom work well when attempting to share such incredible moments. 
Art, however, can convey your feeings and understandings to others on many levels at once.

When speaking doesn't work, sometimes drawing or painting or just playing with colour
can help you to 'talk' to your family and friends.

Colour and frequency can send messages to them.

Visual Art, music, dance and wordcraft can create a bridge from you to those around you.
Deep Seeing: The Art of Presence for adults
An innovative combination of Buddhist mindfulness and visual Art
Weekends
from 10 am - 4.30 pm (one day
).

Course fee for small groups of 3 - 4 people 4,000 Baht
each
Fee for a course set up for an individual or 2 people 5,000 Baht
each


Deep Seeing: The Art of  Presence  for kids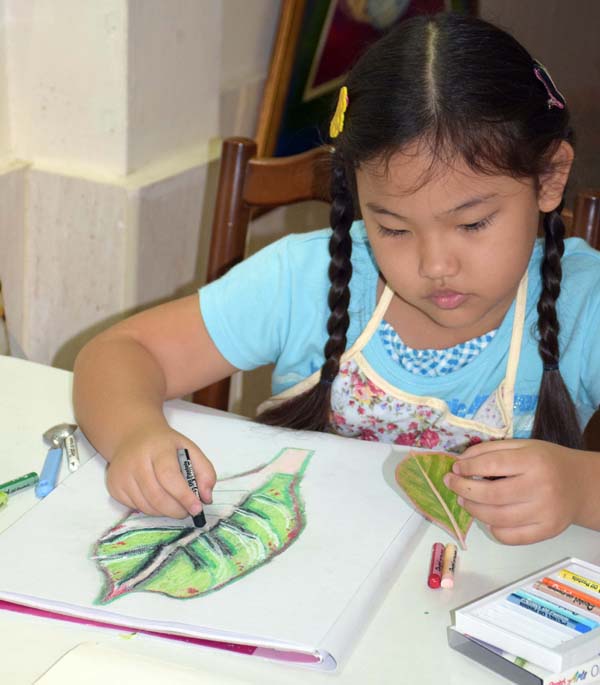 Deep Seeing: The Art of  Presence for kids and/or teens
Gather your own group of 3 - 5 participants

Saturday mornings 10.00 am – 13.00 pm

Course fee 5,000 Baht each for 4 mornings
 

         



For more details or to apply, e

mail  dhamma.art@gmail.com
or phone 02-511-0439
E-mail works much better.
For a map to the House of Dhamma, please see www.houseofdhamma.com/special.html
For more information
Email: dhamma.art@gmail.com
Phone: + 66 2511-0439 (From outside Thailand) or 02-511-0439 (within Thailand)