Inspiring Images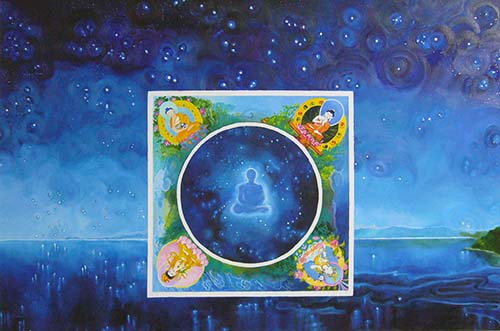 A contemporary mandala. Sold
Most of the paintings on this page are oil paintings but some are acrylic pours.
Please email dhamma.art@gmail.com for details and prices.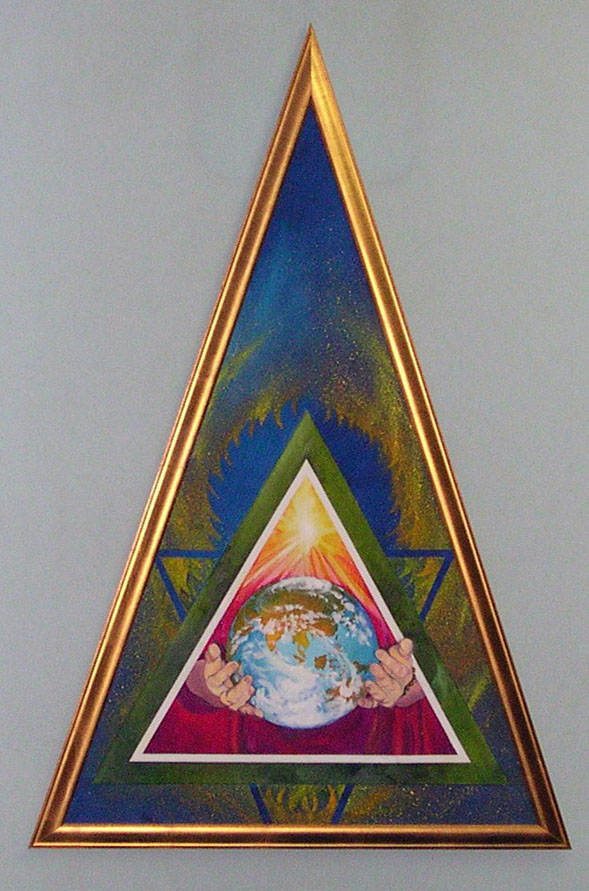 Metta (Loving Kindness) on a world scale.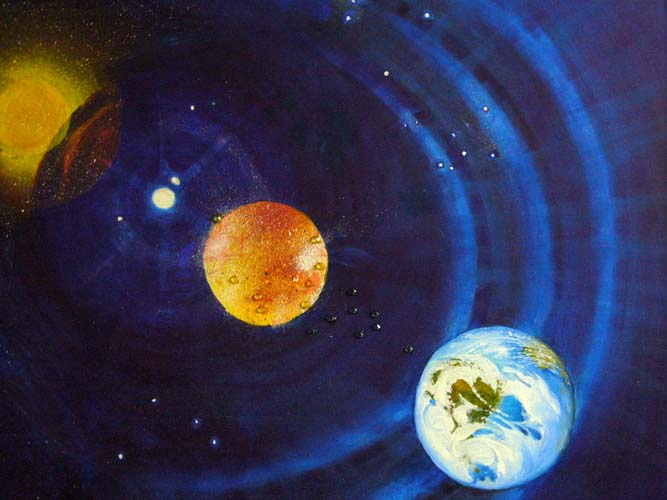 Cosmic Alignment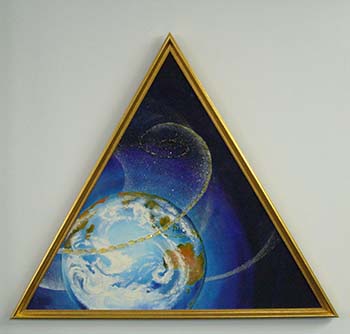 One of a pair of paintings that represent the dance of energy flowing between galaxies and planets.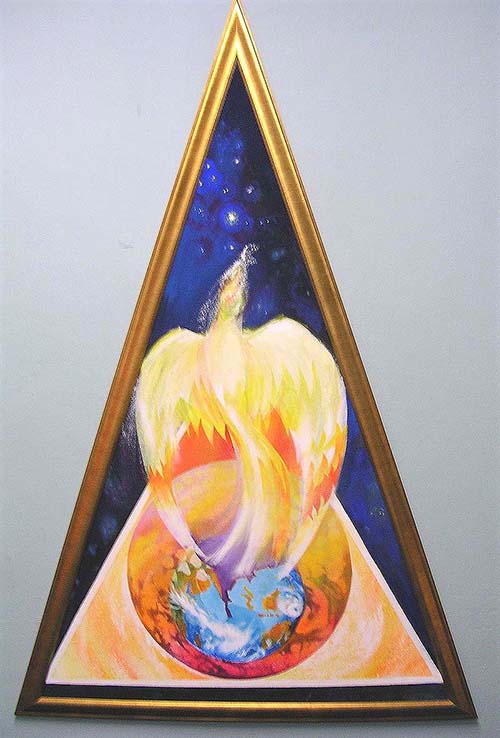 The third of a trilogy representing three dimensions of enlightenment.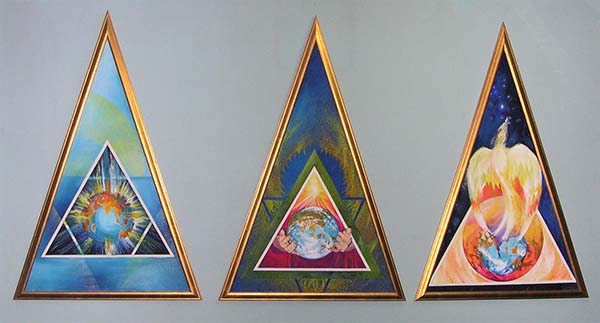 This is the trilogy. From left to right: 1. An enhanced intellect-transcending communion among the peoples of the world (as well as on a personal level): 2. An expression of the radiation of Loving Kindness to all living beings:
3. Transcendent release from limittations of all kinds and an emergence from the cosmic crysallis.
'Triality' an exhibition of paintings
| | | |
| --- | --- | --- |
| A representation of global synchronised meditation. | A detail from the Seamandala painting above.. | A detail showing stars within stars. |
Acryllic pours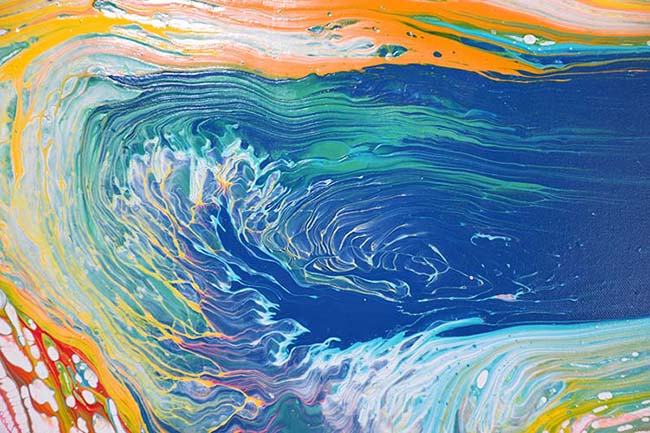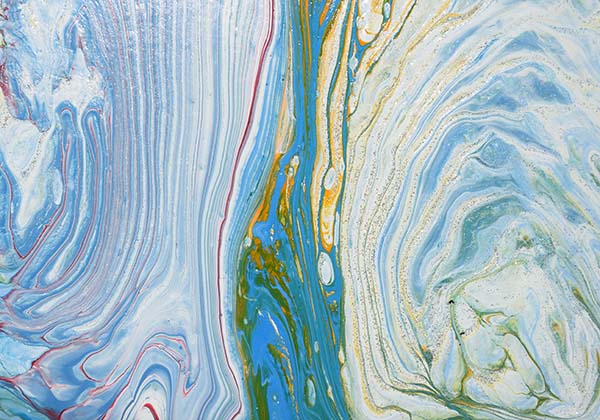 The paint is poured on a wet canvas and allowed to flow where it will. It also flows over the edges of the canvas
so you do not need to frame the paintings. There is minimal control from the artist. You literally go with the flow.
| | |
| --- | --- |
| Handcrafted bookmarks | A set of handmade Inspirational cards |



A very brief Bio


Since the mid 1970s, Acharn Helen has held classes, courses, lecture series and intensive retreats in Thailand, Austria, Australia and the USA. In 2002, on the occasion of International Women's Day, Acharn Helen was honoured as the Foremost Western Woman Meditation Master in South-east Asia.
For links to the main site, click here
For more information
Email: dhamma.art@gmail.com
Phone: + 66 2511-0439 (From outside Thailand) or 02-511-0439 (within Thailand)