Mindful morning Meditation series at the House of Dhamma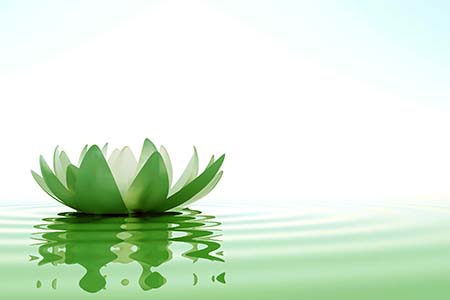 A four-morning course for adult English speakers who would like to learn how to practise
traditional Buddhist Insight (mindfulness) meditation but without too much ritual.

This set of four sessions is suitable for English speaking adults who wish to get a
comprehensive grounding in Buddhist meditation practice. Participants will be introduced to
and experience the twinned practices of walking and sitting meditation.

This way of practising meditation combines heightened concentration with authentic awareness of the stream of present moments. Although it dates from over 2,500 years ago, the practice of Vipassana meditation is timeless and exquisitely relevant to the intelligent seeker of today.
| | | | |
| --- | --- | --- | --- |
| | | | |
| Office | Meditation room | Personalised feedback | Paying respect |
Interactive approach Conducted in English Small-group sessions for 2 – 5 people Personalised instruction and feedback sessions Discussion Walking and sitting practice

4 consecutive mornings – 10.00 am to 13.00 pm
Maximum number of participants 5

A typical morning will include an opening activity and discussion, walking meditation sitting meditation, feedback, a Dhamma talk and discussion.
By appointment
A four-session course


Usually Monday to Thursday from 10 am to 1 pm.
Course fees

The fee for the combined four sessions is 8,000 baht per person to be paid on the first morning.
A formal application (see below) and a deposit (1,000 Baht) are required for each person.

Overview
The four mornings together will give an experiential overview of traditional Buddhist Vipassana Meditation.
Each of the four sessions will have the theme of one of the Four Foundations of Mindfulness:
Kayanupassana – mindfulness of the body
Vedananupassana – mindfulness of feelings
Darmmanupassana – mindfulness of mental contents
Cittanupassana – mindfulness of the underlying states of mind
A typical three-hour session will be similar to the following:
Opening activity and discussion leading into:
Walking meditation (about 20 minutes)
Sitting meditation (about 20 minutes)
Sorb arom (feedback)
Break
Dhamma talk and discussion
The four sessions in the series will give the participants the essential information and hands-on experience that they will require to continue to practice on their own or in a Thai meditation centre or the meditation section of a temple.
Location

For a map to the House of Dhamma, please see www.houseofdhamma.com/special.html

About the instructor
The course will be led by Acharn Helen Jandamit
(formerly Rev. Saddharma)

Acharn Helen is a Vipassana acharn, an author, a visual artist, an editor and frequency healer. British born, she has lived in Thailand for more than 40 years bringing up her family and sharing her extensive experience and knowledge of traditional Buddhist Vipassana Meditation.

She was ordained with the Mook Rim Society (Korean Zen) for eleven years and now works as a spiritual independent running workshops and courses at The House of Dhamma. She worked with Mahachulalongkorn Buddhist University - MCU. and the Young Buddhists Association of Thailand – YBAT for many years. On invitation, she has travelled to run courses and retreats in Austria, Australia and the USA.

In 2002, on the occasion of International Women's Day, she was honoured as the Foremost Western Woman Meditation Master in South-east Asia.



Acharn Helen Jandamit at a retreat held at the YBAT centre in Pathum Thani

Contact: email: dhamma.art@gmail.com or Tel. 02-511-0439 [e-mail is better]
To apply, please answer the questions below to an e-mail and send your answers to dhamma.art@gmail.com at least 5 days before the starting date of the course you would like to attend.
Please include a return email address so that you can get information about making a deposit
and payment details. You will receive confirmation of your place, when the deposit is received.
| | |
| --- | --- |
| Name of course | |
| Date of course | |
| Mr/Mrs/Miss/Ms. + Name | |
| Surname/Family name | |
| Address in Thailand | |
| Permanent address (if different) | |
| Mobile phone | |
| Tel | |
| email | |
| Nationality | |
| Age | |
| Occupation | |
| Please give brief details of any previous meditation experience. | |
For more information email: dhamma.art@gmail.com

Phone 02 511-0439
(e-mail is better)